Become the emotional example you want for your kids.
Let them learn from the best…YOU!
Join the 6 week live program Becoming Whole.
Hey Mama!  Are you sick and tired of the overwhelm?  Are you sick of pretending that everything is fine?  Are you realizing that showing your kids this behavior and attitude is not setting a good example for them?  Do you want the best role model possible for your children?
I'm here to tell you that YOU are the best thing for your children, but you as a healthy mother.  I know it's hard to take care of ourselves for us, but I'm challenging you to look at it from a different perspective.  Imagine your child asked you to become healthier?  Your biggest cheerleaders are your littles – they just don't know how to verbalize it in a way we understand.
Become Whole for them!
Go from this…
Overwhelmed
Short Fused
Impatient
Lost
Worried
Reactive
Anxiety Laden
Questioning Yourself
…to this!
Calm
Responsive
An understanding of what you need
Ability to communicate your needs and emotions to others
Confident
More patient and understanding of yourself and others
General ease in life
Life doesn't get easier...but it can be handled with ease.
If you're thinking I'll wait for…fill in the blank…let me tell you that there's no time like the present.  The quicker you heal and grow the more time your kids get to spend with a mom who understands herself and them better.
We only have a little time with our children.  Only 20% of our children's lives are actually spent living with us and we help form 99% of their foundation.  Now is the time to lead with your heart and make sure that you put 100% into their 20% by becoming a mom who knows her worth, who knows her spirit, who knows how to let go of the unwanted, who understands how to heal and learn from the past with a different perspective.
Become the parent who can help EMOTIONALLY guide your child into the future.  Don't ever worry if you're messing them up again.
Become Whole for your kids!
Modules
Becoming Whole is a progressive course and each module will build upon the other.  These modules will be done as live zoom calls each week.  Worksheets, homework, and exercises will also be included each week.  Calls will be recorded and you will have access to this course for life.
Modalities
Becoming Whole will dive deep using a variety of alternative therapy modalities including Somatic Therapy, Polarity Therapy, Boundary Setting & Mindset.  There will also be a communication section that will give you the ability to communicate your true needs to others in a digestible and understandable way.
Method
As an alternative therapist, I've cultivated this unique combination of modalities and exercises for Becoming Whole.
As a parent, I've created it to be progressive and buildable, easy to follow, but will still dig deep into how to unplug rooted issues that are affecting you and your family so you can come out on the other end a more understanding, compassionate, and emotionally present parent.
Each week we will cultivate a new stepping stone to
Becoming Whole
*Mindfulness with downloadable meditations
*Somatic work – the awareness and understanding of how the body reacts to everything – step-by-step teaching to understand what this feels like and how it helps to be aware of your body's reactions
*Boundary work – how to create both physical and energetic boundaries for yourself and your family so you can use your energy where you see fit
*NVC – learn how to communicate your needs and desires clearly and effectively to anyone…including your children.
What's Your Worth?
You are worthy of living a life free of anxiety and overwhelm.  You are worthy of the freedom to not feel like you're messing up your kids.
You are worthy of raising your kids in a home that feels connected, enriching, safe, and understanding.
You are worthy of Becoming Whole!
Becoming Whole is a journey to heal, let the weight go, and understand how to communicate your true needs.
Valued at over $4,500, this 6-week live program will hold your hand and help guide you through your ups and downs.
Guidance
Weekly group calls to dive deep into the steps of Becoming Whole.
$1,000 value
Support
The true beauty of this beta launch is the one on one access.   You'll get direct access for advice and support throughout the entire 6 weeks.  This part of the course will go away, but the price will stay the same.
$3,000 value
Accountability
I want you to succeed.  I'll be sending daily reminders of what we are working on to make sure you get at least a little bit of practice each day.
$500 value
Invest
If you've made it this far, this course is definitely something you need.  Investing in yourself is hard…I get it.  But no successful person truly does it all on their own.  The best of the best have multiple coaches…you deserve a course that ensures your entire family will flourish!
While Becoming Whole is worth well over $4,500, since it's in its infancy, I'm offering it at $1,111.
This price will stay the same. However, the 1:1 access will only be part of this beta group.  The other benefit to getting in at ground level is as Becoming Whole grows and morphs you will have lifetime access to all the content, including videos, downloads, and printables.
Katie B.
"Crazy that sometimes it takes someone to point out "no Katie, what do YOU want to do with YOUR time?"  This is what Anna Marie has done for me.  At the end of the day, how can my needs be fulfilled if I don't even take the time to stop and think about what they are, let alone express them to someone else.
Anna Marie and The Balanced Nest has helped to change not only my relationship with myself, but my entire family has benefited from me taking care of myself."
Zach B.
"Anna Marie guided me to the path of visualizing my emotions. I'm learning to sit with these emotions and for the first time, I am really beginning to understand what they need. This process has been groundbreaking in my journey of self-discovery. I have been able to create many boundaries which have truly opened my mind and created space for new growth.
I am extremely appreciative of all of the effort and guidance Anna Marie has provided to me in this difficult time in my life."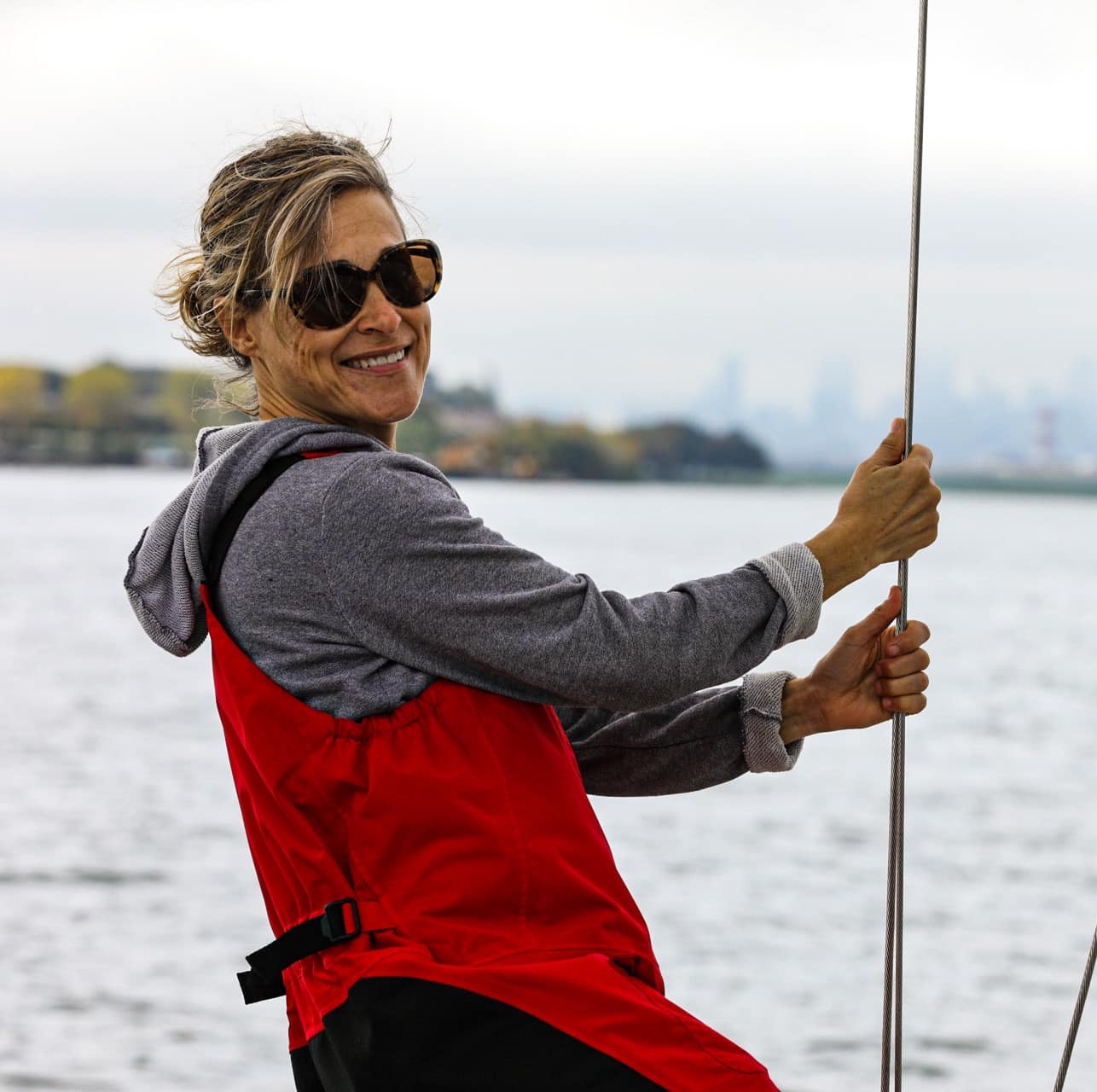 Mags S.
"Anna Marie has a gift.  I have worked with her multiple times… sometimes I bring a physical issue, sometimes emotional, and recently I was just feeling 'off'… I felt like my heart couldn't feel anything anymore.  
So I called on Anna Marie for help. Sometimes sessions are like going to a mental therapist and sometimes a life coach. It's always a little bit different. I go in without expectations, and I always come up helped.  
Back to this particular visit where I could not feel my heart, All of a sudden I found myself smiling, and then tears for the general state of our world. And then by the end back to smiling. Later I realized that a lot of body aches that I was feeling had disappeared, and I was ultra-relaxed. My heart was full of joy.  My energy had shifted and I was in a much better place."
Hello, I'm Anna Marie
I'm the creator of The Balanced Nest.  I'm a Biodynamic Craniosacral Therapist with a background in Polarity Therapy and Somatic Therapy.
I think the most important thing in my life is boundaries 😂 no, I'm not going to say my kids.  My family is a close second for sure though!  I think my strong boundaries give me the freedom to live in a way that helps me AND my family thrive, succeed, and love more deeply.
I designed this program more as a mother than as a therapist.  I have been to the depths and back and it was not a pretty journey but I know how much the guilt, shame, overwhelm, and the weight of past traumas can pull you down when they're not dealt with in a way that actually makes sense to the WHOLE body…not just our minds. 
Through my journey of doctors and therapists and alternative medicine and a lot of years of intense education…aside from a new person coming out on the other end who has deeper connections with her kids and husband, I was able to take a step back and see what worked and what didn't and what was crucial for healing and what could be spared.  
Working with clients regularly gave me the ability to test out theories and try new combos of modalities…and the beauty that has come out of my journey, aside from my life becoming more beautiful than I could ever imagine, is my ability and willingness to share this love and guide you along your journey.  
I truly hope you'll join me 💕
Who is this course for?
Becoming Whole is for everyone, but definitely geared towards mamas and parents who wish their fuse wasn't so short and have a desire to be the best parent they can for their children.
Who is this course NOT for?
These courses will not help anyone who isn't ready to do the work.  I can only give you the tools and help guide you along the way. 
Why did you start The Balanced Nest?
I have a dream to help cultivate an entire generation of trauma-resilient children. 
Raising a family isn't easy and of course, everyone stumbles as they find their true calling.  The universe lead me on a fun little journey to get here filled with babies and school and weird energy work and health issues but I truly feel it was all so I could heal and be here for you.
Are you a licensed therapist?
Definitely not.  I tossed around the idea of going back to school to become a licensed therapist just for the credentials but the more I thought about it the more I knew I would hate it and that it definitely wasn't the right path for me.
I'm a certified Biodynamic Craniosacral Therapist with extensive training in Somatic Therapy, Polarity Therapy, and Reiki.
How long will I have access to the course content?
You will have lifetime access to Becoming Whole.
What is the time commitment?
Becoming Whole will run for 6 consecutive weeks.  Each week we will meet as a group on Zoom for at least an hour to be taught that week's lesson.  During the week you will have daily exercises…most of which you will be able to do while going about your normal daily life.  I would try to set aside 15-20 minutes for grounding and journaling every day. 
When does Becoming Whole start?
I do not have an official start date yet, but I'm thinking a start date at the end of August or the beginning of September should work.
Do you take 1:1 clients?
Yes!  Please check out my 3 month 1:1 program here
Ready to Make a Change?
Nothing is more important than investing in yourself for the sake of your family.  Give your family the gift of understanding, grace, and love with Becoming Whole.
Not only will you have a new outlook on life but you will be able to instill that new knowledge and self-trust within your children.
If you have questions, I would love to hear from you.  You can reach out on Instagram or shoot me an email at hello@balancednest.com.